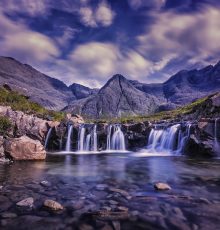 I'd like you to 'meet' Tim, a medical doctor who found recovery from addiction. He is one of the Storytellers in my new book Our Recovery Stories: Journeys from Drug and Alcohol Addiction. In the seven-year update to his original Story, 'Doctor in Recovery', Tim wrote some magical words about recovery that I include below. But first, a brief summary of Tim's original story, using some of his sentences.
'Growing up in an alcoholic home is a challenge for any child and I was no different. I found school a haven from the unpredictability of my home life. I started to drink to deal with the stresses of work after medical school. Over time, my drinking became worse and worse.'
One morning, as I took the cornflakes and a bottle of whiskey off a shelf together, I thought, 'This isn't quite right.' My first experience of treatment was medical-based—it had prescriptions, but lacked hope! I experienced terrible anxiety and cravings. After relapsing, I made the 'discovery' that opiates abolish craving for alcohol… and developed an opiate addiction as well.