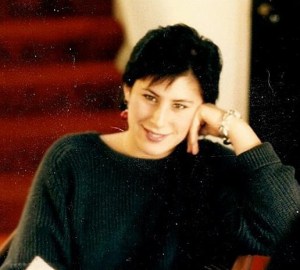 Beyond Meds from Monica Cassani is one of my favourite blogs, packed full of content… and I mean packed full! You'll be seeing a lot more from Monica on Recovery Stories in the future.
Here is what Monica has to say about her blog:
'BEYOND MEDS – ALTERNATIVES TO PSYCHIATRY – A RESOURCE
This blog documents and shares many natural methods of self-care for finding and sustaining health in body, mind and spirit.
My own experience as both (now – ex) patient and a mental health professional allows for some interesting and sometimes uncomfortable insights into the mental health system in the United States.
My professional history:
I got my BA in Religious Studies at UC Berkeley. After graduation a San Francisco state MSW graduate friend of mine helped me secure an interview for a graduate internship program for social workers at San Francisco AIDS Foundation. After losing a close friend to AIDS I had worked in an AIDS hospice as a volunteer for a couple of years. 
Once interviewed by the Foundation it was determined I was qualified to do the internship. I completed the program with social work graduate interns from UC Berkeley's and San Francisco State University's MSW programs. After that internship the San Francisco AIDS Foundation hired me on as a social worker on their front lines.
The bulk of the population I worked with at the Foundation had significant psychiatric diagnosis. Later I took positions in mental health agencies. Because of my background my positions were generally filled by master level candidates. I worked side by side other social workers, therapists of all kinds and psychiatrists for many years. The clients were generally designated "severely mentally ill."
My "patient" history:
The aftermath of polypsychopharmacology: my story on Dr. David Healy's site (new) – this is the most complete short synopsis of having been grossly over-drugged and my path to drug freedom.
And now too a mini memoir at Mad in America: Everything Matters: a Memoir From Before, During and After Psychiatric Drugs
The above two pieces can serve as a mini history of my personal journey in and away from the psychiatric system.
For posts on Beyond Meds that are largely informed by my personal experience see:  Monica/Gianna personal journey
This blog also deals with wider issues in the socio/political and spiritual realms as they pertain to mental health and human rights issues surrounding psychiatry.'