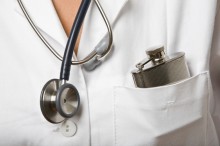 Here's an excellent blog on treatment from djmac.
Gold standard addiction treatment
Addiction to alcohol or other drugs is not easy to recover from. However there are many pathways to recovery, including through treatment. One group of patients does far better than most other groups. In fact their results are so impressive that many commentators have urged us to learn from what's different about their treatment and follow-up to see if we can transfer learning and experience.
This group, claim researchers, sets the standard for addiction treatment. Indeed it represents gold standard addiction treatment. Who are this group? They are doctors.
In 2009, in the Journal of Substance Abuse Treatment, Robert DuPont and colleagues published a study that looked at how addicted doctors were cared for in the treatment system and also what their outcomes following treatment were.