The aim of Recovery Stories is to empower individuals and families to recover from addiction and mental health problems. We do this by providing hope, understanding and a sense of belonging. We connect recovering people so that they can inspire, learn from, and support each other. We help to create empathic environments in which recovery can flourish.
Recovery Stories was developed by David Clark, an Emeritus Professor of Psychology and dedicated recovery advocate. Whilst living in the UK, David founded Wired In and the online recovery community Wired In To Recovery as a way of empowering people to overcome substance use problems. He now lives in Perth, Western Australia. >>> David's testimonials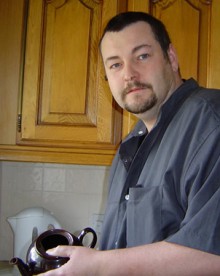 Recovery Stories was developed by Ash Whitney of Wired of Wales. Ash and David first worked together on the news portal Daily Dose in 2001, and later with the Substance Misuse and Wired In Initiative websites. Ash lives in Neath, South Wales and has a shared enthusiasm with David for Formula 1 racing.
David has always believed that storytelling has an important role to play in the recovery field. At the end of the day, recovery is about people's journeys. It's about a personal transformation.
Solutions to serious substance use and mental health problems are manifested in the lives of people in recovery. These lived solutions provide insights into principles and practices that underlie recovery.
Let us know if you want to help us in some way to create a powerful voice of recovery and make sure this voice is heard far and wide. If you are interested in sponsoring our website, please contact us to learn about sponsorship opportunities. You can also donate to the project.
Please check out the rest of this About Us section. David is also working with filmmaker Michael Liu to develop Sharing Culture. This unique grassroots initiative aims to help indigenous people heal from historical trauma and its consequences. These consequences include poor physical health, mental health problems, addiction, violence, self-harm and suicide.